Three things you probably didn't know about cloud computing
Craig Wellman, director of business development, Azzurri Communications names the Three Things We Probably Don't Know About Cloud Computing: Large firms have the most to lose from cloud computing. They benefit from utility-based pricing (moving away from the traditional software maintenance ag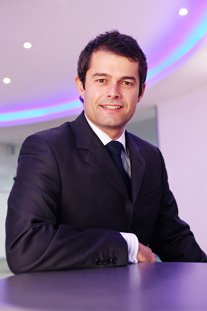 Craig Wellman, director of business development,
Azzurri Communications
names the Three Things We Probably Don't Know About Cloud Computing:
Large firms have the most to lose from cloud computing. They benefit from utility-based pricing (moving away from the traditional software maintenance agreements), but it's when they consider running 'businesses critical' applications like their call centre or their CRM system in the cloud that danger lurks.
If firms don't ensure their own corporate networks have the right levels of bandwidth, flexibility, latency and security then they will at best never see the benefits, and at worst, open up their business to significant operational risk. The cloud is a virtual world, but for enterprises to make the most of the opportunities from cloud computing real foundations need to be in place.
Moving critical business applications to the cloud without a strong and flexible network in place is like building a house with no foundations.
MicroScope+
Content
Find more MicroScope+ content and other member only offers, here.