Keep talking and keep it simple
At one of the partner events I recently had the privilege to attend, the subject of rebates and the confusion surrounding them took centre stage. As the executive from the vendor walked across the stage talking to an audience of resellers he was keen to stress that the key to getting round the conf

At one of the partner events I recently had the privilege to attend, the subject of rebates and the confusion surrounding them took centre stage.

As the executive from the vendor walked across the stage talking to an audience of resellers he was keen to stress that the key to getting round the confusion was communication.

He urged resellers to tell the vendor what wasn't working and to then follow up those issues and take advantage of the help and support it could offer.

One of the big challenges is around promotions. There are plenty running at this time of year to encourage fourth quarter spending and to tap into those that have their fiscal years running alongside the calendar.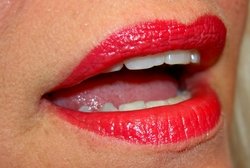 But for those resellers bombarded with oodles of information from elsewhere its not that difficult to miss those promotions or fail to take them into account when putting together a wider order.

What the speech highlighted was that confusion and the need for simplification remain a key issue in the channel. Sometimes money through promotions and special bid processes is being left unclaimed by resellers.

The offer of help is one that will cost the vendor some budget but it should also help the reseller sell more kit and get increased margins. If there is one new year's resolution worth making for 2011 it is to continue to work hard on making things simple and keeping the lines of communication open.
MicroScope+
Content
Find more MicroScope+ content and other member only offers, here.