Five minute interview: Mike Dowling, Scriptlogic Corporation
Today MicroScrope puts its questions to Mike Dowling, EMEA channel manager at Quest Software subsidiary ScriptLogic Corporation. What is the best/worst advice you have received and from whom?I have received a lot of great advice from people that I have worked with and for. One of the tips that stuck
This Article Covers
RELATED TOPICS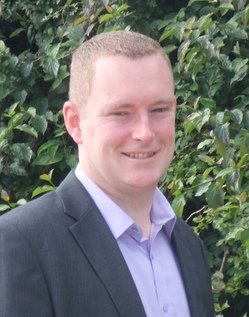 Today MicroScrope puts its questions to Mike Dowling, EMEA channel manager at Quest Software subsidiary ScriptLogic Corporation.
What is the best/worst advice you have received and from whom?
I have received a lot of great advice from people that I have worked with and for. One of the tips that stuck is - don't pursue titles and dollars, if you focus on your passion the rest will take care of itself.
What is the best book you've ever read?
The best business related book that I have read is "Our Iceberg is Melting" by John Kotter. Any company that is going through a lot of change should give their employees a copy.
Tell us something most people do not know about you
I am partially blind in one eye.
What temptation can you not resist?
Crisps, any flavour. I am not fussy.
What is your most elusive goal?
To be mortgage free.
Where is the one place you'd like to visit before you die - and why?
New Zealand, I had spent six months travelling around Australia when I was younger, and New Zealand was meant to be my next stop, but due to having had so much fun in Oz whilst running out of time and money, I never made it. It is somewhere I very much want to visit.
What do you just have to do before you die - and why?
Keep breathing and I may continue to stay alive.
Which bit of technology would you want with you if you were stranded on a desert island - and why?
A satellite phone so I could ring for help, or a takeaway depending on what the island was like.
Who helped you get to where you are today?
My wife, she is the person who has pushed me to realise my goals.
What was your first car and how does it compare with what you drive now?
My first car was a K Reg one litre Fiesta and today I drive a Seat Leon. In comparison they both have five doors and four tyres but the Leon is a little bit quicker than the one litre fiesta.
What do you believe in most?
That you are the master of your own destiny.
Do you have any pets? If so, what are they and what are their names?
I have five cats, Jubilee, Bertie, Maggie, Mia and Tilly.
If you could be someone else for a day, who would you be and why?
James Dyson, I would like to understand how he looks at something and then can create something 20 times better.
Who would you least like to be stuck in a lift with?
John McClane (Bruce Willis' character in Die Hard). If you were stuck in a lift with him, you know the outcome isn't going to be good.
Why are you good at your job?
I am part of a strong team, it is a cliché but you are only as good at the people around you, and there are a lot of good people around me.
If you could be any animal for a day, what would you be?
A cheetah, they are amazing creatures and I would love to be one for a day, running around the reserves of Africa.
If a grizzly bear and a silverback gorilla decided to have a no holds barred fight, which would you put your money on and why?
The silverback. They are vicious animals when attacked and I don't think a grizzly would stand a chance. Any animal that protects a large group isn't going to go down easily in a fight with a predator.
Do you prefer cities or the countryside? Explain why
Definitely the countryside. I hate traffic.
Describe your perfect night out
Dinner and drinks with my wife and close friends. Luckily, I get to experience this a couple of times a month.
What would be your perfect holiday?
Two weeks on Necker Island, Sir Richard Branson's private island (pre-fire).
MicroScope+
Content
Find more MicroScope+ content and other member only offers, here.