A spoonful of Baggs
Have you too have been left idle on a Wednesday night since The Apprentice finished? If, like me, you've been itching for morepearls of wisdomfrom our favourite contestantoff last year's show, one Stuart Baggs, then itch no more, for help is at hand. Yes, the inimitable Mr Baggs has taken to Twitter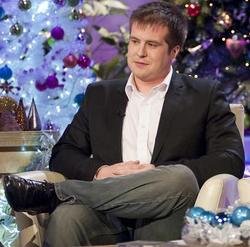 Have you too have been left idle on a Wednesday night since The Apprentice finished?
If, like me, you've been itching for more pearls of wisdom from our favourite contestant off last year's show, one Stuart Baggs, then itch no more, for help is at hand.
Yes, the inimitable Mr Baggs has taken to Twitter to give his legion of fans the benefit of his ... well ... the benefit ...
Were you wondering how fame has affected Stuart?
"It's like being Justin Bieber, except I can legally go to the pub," he says.
Perhaps you want to know how he's been filling his days since being shown the door by Lord Sugar.
"Just done a photo shoot quite literally in a field of ponies. Covered in mud and horse saliva. Don't ask," he tweets.
Or maybe you're keen for his take on The Apprentice experience.
"If I was in the final I would have called my drink THE BRANDy," adds Stuart.
Fans of Stuart can follow The Brand here.
Photo courtesy: Steve Meddle/Rex Features
MicroScope+
Content
Find more MicroScope+ content and other member only offers, here.