iPhone shortages are the tip of a larger iceberg
Buried within Apple's otherwise excellent results, released yesterday, came the admission that the vendoris seeing shortages of iPhonesand doesn't know when it willretake control of the situation. As the recovery began in 2010, component makers in the Far East were pushed to bring production capacit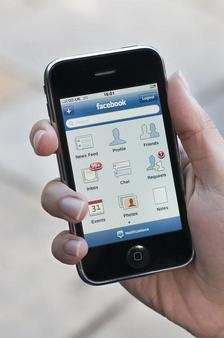 Buried within Apple's otherwise excellent results, released yesterday, came the admission that the vendor is seeing shortages of iPhones and doesn't know when it will retake control of the situation.
As the recovery began in 2010, component makers in the Far East were pushed to bring production capacity back online, leading to mass shortages.
Some vendors, such as Cisco, moved to secure their supplies, a move it has been argued can make things worse for others.
Rival Alcatel-Lucent has been vocal over the issue, too.
But with respect to Cisco and Alcatel-Lucent, Apple is the most high profile company to have broken cover over component shortages.
COO Tim Cook yesterday said that the vendor was working to build more units but would not commit to predicting when supply and demand will meet.
The problem is most severe in the US, where the iPhone 4 will soon launch on the Verizon network, according to the FT. In America there are growing concerns over whether or not Appla can fulfill all the orders it expects.
I think it will be good for Apple to be seen as subject to the same pressures as its rivals.
But I'd also argue that this situation is also an indication of continuing problems deep within the supply chain and shows we're not out of the woods yet by any means.
In fact, there's an altogether larger problem here. It has to do with the growing economic and geo-political strength of China, and it could potentially affect the supply chain for years to come.
Supply of key electronics components used across the IT industry (not just in networking) depends on availability of a group of elements known as rare earth minerals.
Although they are actually quite plentiful, with present technology rare earth minerals are hard to exploit, and China controls the bulk of the global supply.
In recent months Beijing has moved to secure its supplies and restrict rare earth exports to boost its own growing industrial sector.
In fact, just today came the news that the Chinese Ministry of Land and Resources has nationalised rare earth mining in 11 districts, ostensibly, says the New York Times, to attempt to eliminate local corruption.
If this sort of thing continues, it is clear that the industry will remain vulnerable to component shortages for a long time to come.
MicroScope+
Content
Find more MicroScope+ content and other member only offers, here.