Yah boo sucks, that's enough Oracle and Autonomy!
I love a good spat as much as the next person but am I alone in thinking there is something incredibly childish in the current very public row between Oracle and Autonomy?

Download this free guide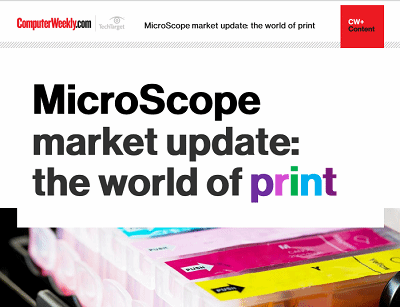 The world of print
The threat of the paperless office is as far away as ever. Get an update on recent printer happenings as well as an overview of the world of managed print services.

By submitting your personal information, you agree that TechTarget and its partners may contact you regarding relevant content, products and special offers.

You also agree that your personal information may be transferred and processed in the United States, and that you have read and agree to the Terms of Use and the Privacy Policy.

I love a good spat as much as the next person but am I alone in thinking there is something incredibly childish in the current very public row between Oracle and Autonomy?




It's pretty unseemly for one company to accuse the CEO at another of having "a very poor memory" at best or of "lying". Of course, Oracle is nothing if not keen to have a pop at HP whenever and wherever it can and this particular contretemps arose from the database giant's assertion that it had been offered Autonomy for $6bn and rejected it as too expensive months before HP put in its offer of $10bn.




Quite what Oracle expects to achieve is open to question. Perhaps it is seeking to capitalise on the turmoil at its rival in the wake of the ousting of CEO Leo Apotheker, especially as he is so closely identified with the decision to buy Autonomy in the first place. But there must be more grown up ways of going about it.




Autonomy has retorted that any approach to Oracle offering the company for sale was not authorised and questioning Oracle's version of events. It accused Oracle of being "a little confused about the sequence of events and origins of the data it has received, something that would suggest it needs better management of and insight into the unstructured data on its internal systems. We would be delighted to help".




Yes, it's amusing in its own way and humour may well be one of the only ways to deal with Ellison and Oracle's particularly aggressive way of doing business, but I sincerely hope this is the end of the matter and that if Oracle comes back again we don't get into one of those long drawn out arguments where each party is desperate to have the last word. Fat chance!



MicroScope+
Content
Find more MicroScope+ content and other member only offers, here.
Read more on Finance and Credit