Why cloud computing could cost you more than owning your own systems
Ditlev Bredahl CEO from OnApp has confessed to this column that cloud computing could actually cost you more money that managing your hosted system. That's a hell of an admission from a company that helps hosting companies compete with Amazon's cloud service offering. Is he serious? Sure, if you're
This Article Covers
RELATED TOPICS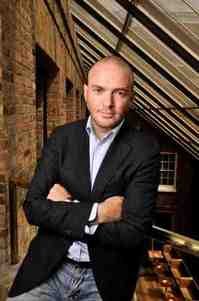 Ditlev Bredahl CEO from OnApp has confessed to this column that cloud computing could actually cost you more money that managing your hosted system. That's a hell of an admission from a company that helps hosting companies compete with Amazon's cloud service offering. Is he serious?
Sure, if you're dealing with a host, you might spend £800 on servers and load balancers, while the cloud service will only cost £100.
Granted, a cloud service will save you from having to duplicate your hardware and software. And yes, cloud services will cope with any spikes in demand without breaking the bank.
And yet, and yet. It could actually be cheaper if you plan things carefully.
Why? Because when you buy a cloud service from say, Amazon, the actual cost per gigabyte is far more expensive than you'd pay if you own your own machines.
"If you weigh up the cost per gigabyte of every unit of RAM, storage, CPU and bandwidth, it's actually more expensive, using a cloud service," says Bredahl. An astonishing admission for a man whose company helps other companies with their hosting arrangements.
All you have to do to save money, he says, is sit down with a spreadsheet and calculate, with absolutely faultless predictions, exactly how much of any of these resources you are going to need. If you estimate any of these variables wrongly, however, all your savings are lost.
You have two chances of getting these predictions right. Slim Chance and No Chance. And, in the words of Don King, Slim's not in town right now.
Amazingly, this spreadsheet prediction system is used by Amazon when you initially buy a cloud service from it. It's a bit like filling out one of those complicated football betting slips in the bookies' on Saturday morning. Nobody ever wins, because it's impossible to predict so many games correctly.
OnApp's mission is to make it easier for clients, by taking out the long term bets and taking the fiddly complicated processes out of the arrangement.
"We're helping the hosting companies that are losing business to Amazon," says Bredahl.
MicroScope+
Content
Find more MicroScope+ content and other member only offers, here.