What's the future of mobile operators? asks Ken Denman at MWC post mortem
With the claritythathindsight, Openwave chief Ken Denman picks out the big talking points from this year'sMobile World Congress As visitors headed home from MWC, exhibitors collapsed their stands and the people of Barcelona reclaimed their city, the trends, issues and conversations that will define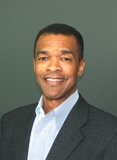 With the clarity that hindsight, Openwave chief Ken Denman picks out the big talking points from this year's Mobile World Congress
As visitors headed home from MWC, exhibitors collapsed their stands and the people of Barcelona reclaimed their city, the trends, issues and conversations that will define Mobile World Congress 2011 are beginning to separate themselves from the deluge of news and debate.

The future of network operators is a question that seemed to puzzle customers, partners, press and analysts.

Clearly the industry sees voice and messaging revenues undergoing sustained decline in the coming years, which many expect will lead to tariff rebalancing, an issue which has been addressed by many of the show's exhibitors in keynotes and roundtable discussions. But mobile broadband continues to present an opportunity to the mobile ecosystem overall. The challenge for operators is how to monetize this opportunity.

As mentioned in my post earlier this week, many view industry collaboration as key to filling the "white space." I see a few cross-industry initiatives attempting to reinsert the mobile operator at the heart of the of the internet ecosystem. Whatever actions emerge from these efforts, operators must demonstrate that they can move faster than they have in the past to change the way in which they position their services.

Competition with the big Internet players is not yet on operators' radars; instead they are looking at points of differentiation. One attendee at an Openwave event summarized the prevalent concerns, and suggested that operators should instead seek to be 'supermarkets' using their assets as core enablers and providing customers with the proper infrastructure to exchange their information. These assets include management tools which aggregate index and sort apps and information.

With no clear shift expected soon, these are exactly the kinds of conversations MWC needs, and can facilitate. 2011 could be an important turning point for mobile operators, and with the various announcements at Mobile World Congress, they look ready to embark on a new era.

One sentiment I share with the majority of attendees is how exciting the mobile space is.
Onward.

MicroScope+
Content
Find more MicroScope+ content and other member only offers, here.