UK business missing out on social media opportunities
Reluctance among British businesses to follow the lead of the US is leading companies to miss out on social media-enabled interaction with customers and employees, according to a comparative global study on Web 2.0 media carried out by Siemens Enterprise Communications (SEC). The enterprise comms sp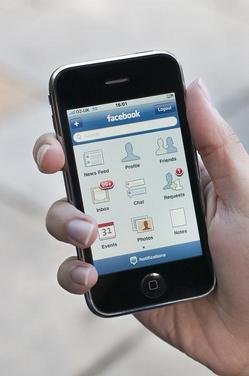 Reluctance among British businesses to follow the lead of the US is leading companies to miss out on social media-enabled interaction with customers and employees, according to a comparative global study on Web 2.0 media carried out by Siemens Enterprise Communications (SEC).
The enterprise comms specialist conducted two surveys of 1,500 consumers and 1,000 office workers, and found that 60% of consumers were active on some kind of social media website and 30% wanted to interact with businesses through that medium.
Meanwhile, British office workers proved to be considerably less engaged, with 30% either not using social media in the workplace, or unaware of their firm's participation in such activity - if any, for 60% of companies had no social networking policy in place, clearly also a security risk.
This contrasts with the findings of - wait for it - a third survey for SEC, carried out in America by analysts from the Yankee Group, which found clear majorities of both employees and consumers wanted to use social networking for business communications.
In the US, SEC found high levels of customer satisfaction with business interactions via social media, although even here one third of fims either had no social networking policy, were not aware of their participation in social networking, or had banned it outright.
Zeus Kerravala, senior veep of enterprise research at Yankee Group, said that the changes in interaction wrought by the social media environment was creating "significant opportunities" for enterprises to use such tools within their business proceeses.
He said: "As integration of social media improves within the contact centre and with unified communications and collaboration, businesses can impvoe customer interactions and positively impact employee productivity and collaboration."
Stephanie Watson, general manager of UK-based comms and network analysis firm MZA, added that the findings had been surprising, warning that "the reluctance of companies to adopt or put effective policies in place is a missed opportunity."
MicroScope.co.uk on the web...
Don't forget that if you're not already doing so you can keep up with the MicroScope editorial team on both Twitter and LinkedIn. Come and join in the conversation.
MicroScope+
Content
Find more MicroScope+ content and other member only offers, here.