Trend Micro shows a sense of humour at RSA 2011
Nick Booth reporting from RSA 2011, San Francisco Having blagged a last minute flight to my favourite US town, San Francisco, I thought I was having a good RSA. Security events can be tedious.Security is a vocation that seesm to attract chippy, anal retentive control freaks.And no, I'm not having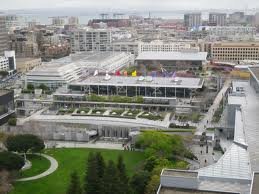 Nick Booth reporting from RSA 2011, San Francisco

Having blagged a last minute flight to my favourite US town, San Francisco, I thought I was having a good RSA.

Security events can be tedious. Security is a vocation that seesm to attract chippy, anal retentive control freaks.And no, I'm not having a pop at any particularly pedantic security guard who mans the reception desk at a certain publishing house. Even IT security resellers can be a bit dull.
But Trend Micro seem to be an exception. They seem to have a sense of humour at least. I first met the UK team when I gatecrashed an organised fist fight between a Trend product manager and the boss of an IT distributor.
The Trend man won with a technical knock out in the first round.

So the first stop was the Trend stand. No free booze available, but there were inquisitive resellers crawling all over the stand, like CSI men at a lap dancing club crime scene.
Other security vendors had some clever innovations. Watchguard's application control will excite a lot of control freaks and the Xceedium Gatekeeper would make an ideal Xmas present for the retentive in your life.
But Trend had a massive launch. To paraphrase an American channel journalist I met in the bar, "They sure flexed their muscle and stormed RSA."
Trend unveiled eight new data protection offerings at the show. It now claims it can secure everything, from the
endpoint
to the
cloud
More controversially, it claims it can slash data protection costs to around ten quid a user.

As a mere hack I have no way of verifyig this. Is it true?

What did you make of RSA San Francisco? Which companies flexed their marketing muscles?
Which offered the best deals for the channel?
MicroScope+
Content
Find more MicroScope+ content and other member only offers, here.