The Power of Nice - Review
If you're going to be a service provider, you might as well be nice. Start with the welcome you offer people when they arrive at your company. There's a business logic. Nice people tend to listen more, understand the customer better and, consequently, are sixty per cent less likely to get sued by a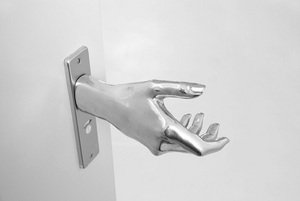 If you're going to be a service provider, you might as well be nice.
Start with the welcome you offer people when they arrive at your company.
There's a business logic. Nice people tend to listen more, understand the customer better and, consequently, are sixty per cent less likely to get sued by a disappointed cloud services client.
A new book by a couple of advertising agency bods sets out the business arguments for being nice.
According to The Power of Nice by Linda Kaplan Thaler and Robin Koval, doctors who have never been sued in America spent, on average, three minutes longer talking to their patients.
The same applies to business over here; every outsourcing contract or cloud service that goes wrong is almost certainly going to be down to a lack of understanding, created by a failure to communicate. The thing about the IT industry is that most of them are terrible communicators. Terrible at talking and even worse at listening.
Could be worth reading. Or, are you one of those people who doesn't suffer fools gladly?
The Power of Nice. Go on, give it a try.
MicroScope+
Content
Find more MicroScope+ content and other member only offers, here.