Teneo gets into African education sector
While many channel players fundraise for health causes or local charity projects,infrastructure reseller Teneo is spreading its wings and teaming up with charity Plan UK to fund construction of apre-school facilityin Ghana. Teneo said its employees were moved to get involved in the project after a c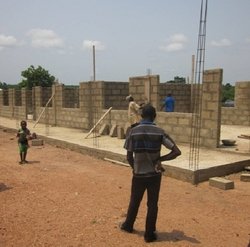 While many channel players fundraise for health causes or local charity projects, infrastructure reseller Teneo is spreading its wings and teaming up with charity Plan UK to fund construction of a pre-school facility in Ghana.
Teneo said its employees were moved to get involved in the project after a company-wide junket to Kenya opened their eyes to the stark differences between the lives of children in Africa and the UK.
The firm has charged its staff with raising 10% of the project costs (£3,350) with the other 90% to be met from the company coffers.
Fundraising activites back home have already come up with just over £2,000 to be put towards the project costs.
The new school, which will eventually replace an existing derelict building in the town of Motigu, has to accommodate 166 children aged between three and six. It will include three classrooms, an office and storage area and toilet block, as well as a rainwater harvesting system.
The funding provided will also cover furniture and teaching materials, along with support for the school's management committee, with the Ghanaian government funding teachers' salaries in the long-term.
MicroScope+
Content
Find more MicroScope+ content and other member only offers, here.