Ten things we hate about trade shows - even Infosec
I missed CeBIT this year because I couldn't quite get my hair how I like it. So I cancelled the flight. And you know what, I don't think I missed anything. Why? Here's then reasons why you should never go to a trade show: 1. There's always some bird called Charlotte waiting to ambush you at the pres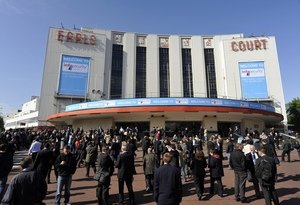 I missed CeBIT this year because I couldn't quite get my hair how I like it. So I cancelled the flight. And you know what, I don't think I missed anything. Why? Here's then reasons why you should never go to a trade show:
1. There's always some bird called Charlotte waiting to ambush you at the press office. If you agree to go and talk to her boring client, she will never return the favour.
2. Every stand has the same stuff. There's only so many boiled sweets or stress balls one can take home and feed to one's puppy
3. Every stand is made of aluminium and has razor sharp corners. If you catch your shoes on them, they get sliced to pieces.
4. Technology exhibitors only ever talk at you. They don't listen. You're more likely to have a fruitful conversation with an automated system.
5. You always meet someone in the pub afterwards who actually has an interesting story. But by then you're too drunk and demoralised to remember the details.
I can't be bothered with the other five things. Let's call it a day and go home.
Whoa, hang on, what's this? A company called EventGenie says its can take the pain out of IT exhibitions like Cebit, Infosec and Embedded World. (If they can make Embedded World fun, they can do anything)
OK, then, EventGenie, how are you going to make Infosuck any less than a hideous ordeal?
MicroScope+
Content
Find more MicroScope+ content and other member only offers, here.