Tech Entrepreneurs Week - how you could win fifty grand for your start up
Wikipedia co-founder Jimmy Wales is to be the head of the Head of Jury in December's Tech Entrepreneurs Week. He's giving a speech too. But that's not why I'll be on the edge of my seat. I won't listen to a word of his speech. Even if it was a mixture of Cicero and Martin Luther King delivering
This Article Covers
RELATED TOPICS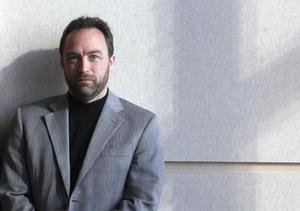 Wikipedia co-founder Jimmy Wales is to be the head of the Head of Jury in December's
Tech Entrepreneurs Week
. He's giving a speech too.
But that's not why I'll be on the edge of my seat. I won't listen to a word of his speech. Even if it was a mixture of Cicero and Martin Luther King delivering the Gettysburg address.
I will be there, along with a few others in the know, to find out if my tech start up idea has impressed the judges and won me 50,000 of venture capital backing.? ?
As for the speech: Jimmy Wales said he's looking forward to sharing his experiences as an entrepreneur. Which could be brilliant.
But more than likely, it'll be incredibly dull. The problem with these events is they never tell you anything you want to know. All the gory bits will be edited out of his story.There will be no blood and thunder accounts of his battles with rivals, partners and his own demons. All drama is driven by conflict, but you can bet any conflict will be edited out. In favour of 'engaging content.'
Please god I hope I'm wrong. I'm going to go anyway, just in case.
I've had a look at the rest of the press release and there's nothing interesting to report.
But here's the story. Sign up for
Tech Entrepreneurs
and you could get fifty grand if your technology start up story impresses the judges. (Don't be shy - it won't be any worse than the speeches, believe me).
MicroScope+
Content
Find more MicroScope+ content and other member only offers, here.