T-Mobile has more flip-flops than Primark
As frequent Network Noise readers might recall, at the start of the year there was a bit of a conniption when T-Mobile abruptly dropped its already not-very-generous mobile data usage limits to ludicrous levels, only to back down after being roundly humiliated. Well, today comes the news that T-Mobi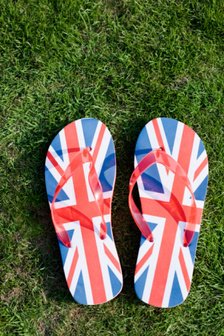 As frequent Network Noise readers might recall, at the start of the year there was a bit of a conniption when T-Mobile abruptly dropped its already not-very-generous mobile data usage limits to ludicrous levels, only to back down after being roundly humiliated.
Well, today comes the news that T-Mobile has flip-flopped back to the other extreme, and will now be offering truly unlimited internet browsing, or so it claims.
The summer special is available from now to the end of September to both new customers and upgrading customers plumping for a 24-month contract.
It sounds like a nice little offer, and it will certainly appeal to T-Mobile customers who were left feeling hard done by back in January.
T-Mobile vice president of propositions (what?) Tim Dowling said that the firm had taken the step because it "know[s] that more and more of our customers are using the internet on their phone."
Which seems remarkably Damascene given they only recently tried to stamp out this sort of behaviour by forcing everyone onto 500MB data plans. So frankly, dear reader, I'm sceptical.
Has T-Mobile invested in the network and backhaul capabilities needed to sustain this? In six months, it seems unlikely, no?
Photo courtesy: Jupiterimages
MicroScope+
Content
Find more MicroScope+ content and other member only offers, here.