Stop knocking the data centre industry if you know what's good for you, warns Craig-Wood
Here's Kate Craig-Wood, boss of data centre company Memset, whotakes issue with ourcriticism of data centres and their carbon footprint. "There are two points here," writes Craig-Wood, in response to criticism of the data centre industry's galloping consumption First data centres only cont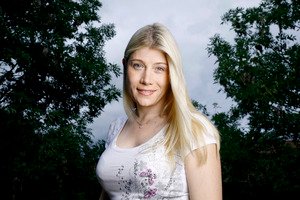 Here's Kate Craig-Wood, boss of data centre company Memset, who takes issue with our criticism of data centres and their carbon footprint.
"There are two points here," writes Craig-Wood, in response to criticism of the data centre industry's galloping consumption
First data centres only contribute 1.9 per cent of total grid power, thunders the boss of Memset. "Overall the UK IT Industry contributes tenper cent of GDP, so to only generate overall three per cent of total CO2 emissions, the IT industry is delivering bang for its buck in terms of energy efficiency," she says.
Data centres facilitate carbon savings elsewhere though dematerialisation, virtualisation and transport avoidance, says the data centre guru.
"With improvements in data centre technology and Moore's Law we are delivering at least a doubling capacity of work done for every unit of power every eighteen months," says Craig-Wood. "In some cases, like ours we enable customers to move from dedicated servers to highly virtualised environments delivering savings in costs and energy."
That's telling us!
But is Craig-Wood right?
Could the industry do more to cut emissions? We think so.
Do you agree?
MicroScope+
Content
Find more MicroScope+ content and other member only offers, here.