ShoreTel's Don Girskis reflects on time at the top
Last week, Network Noise sat down for coffee and sandwiches with Don Girskis, worldwide sales vice president and erstwhile interimCEO at ShoreTel. Girskis stepped up to the hotseat following the resignation of long-serving John Combs last year, and duringhis brief stintat the top presided over a rec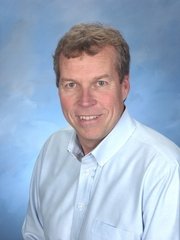 Last week, Network Noise sat down for coffee and sandwiches with Don Girskis, worldwide sales vice president and erstwhile interim CEO at ShoreTel.
Girskis stepped up to the hotseat following the resignation of long-serving John Combs last year, and during his brief stint at the top presided over a record-setting quarter and the acquisition of Agito Networks, now rebranded as ShoreTel Mobility.
Besides giving us a run down on ShoreTel's plans to post net profits during the coming months (for the first time in quite a while) and mulling the possibility of further acquisitions in the near future, Don also spent some time reflecting on his time at the top.
"It was a lot of fun," Don told us. "But although the board did ask I wasn't interested in a permanent position."
"Being a long-term CEO is not really one of my goals. But we did get a lot of good things done during that time. I'm now happy to be on the road again."
On the appointment of Peter Blackmore from UTStarcom in December, Don said: "The board wanted someone with a high level of integrity who understood the channel.
"He's also a Brit, so as you can imagine the team here is very excited to have him on board," he added.
MicroScope+
Content
Find more MicroScope+ content and other member only offers, here.