PR Masterclass: the 10 phone calls every PR must make
In the latest instalment of his PR MasterClass, Gavin Bird, CEO of Condescentii Digital, reminds us that this is a people business. Journalists, bless them, couldn't function without PR. That's why they sit by their phones all day, waiting for you to call them. You should never leave a journalist al
This Article Covers
RELATED TOPICS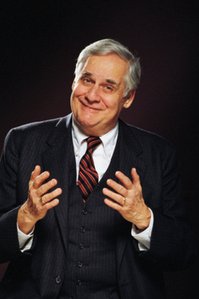 In the latest instalment of his PR MasterClass, Gavin Bird, CEO of Condescentii Digital, reminds us that this is a people business.
Journalists, bless them, couldn't function without PR. That's why they sit by their phones all day, waiting for you to call them.
You should never leave a journalist alone with his thoughts, he's likely to get depressed. (Look at me! I'm assuming it will be a man. These days, it could be a lady!)
I tell my staff to phone each journalist ten times a day. But each call has to be different, or the hack is likely to throw one of his (or her!) hissy fits.
Yes, I know what you're thinking: precious so and sos aren't they? Well yes, but's that's the PR man's burden. Just think about the swimming pool, the car and the pesonal helicopter.
Remember, every call you make is 'content'. And what does content have to be? That's right, compelling and engaging!
So here's my list of ten engaging calls you MUST make to any journalist.
1. Hello, I'm not disturbing you am I?
2. I know this isn't quite what you're looking for but...
3. Which publication was this for again?
4. I forgot to ask, but what's your deadline?
5. My client isn't around, but can I give you an old press release? You can have it as an exclusive!
6. When is this going to appear?
It's important to let the client know when their coverage is appearing. Any journalist will be delighted to interrupt what they are doing to help your company's internal admin processes.
7. You've asked me to send a picture. What sort?
8. My client doesn't have a headshot. Wasn't the picture of the XB675 Blade Server good enough?
9. What is high resolution? And what's a jpeg?
10. Hello? I hope you pick this message up. My client is unable to help you and I'm going home now.
There we have it. Those ten calls should get you through any PR journalist engagement, and leave the journalist feeling thoroughly compelled and contented.
There's just one phone call to make now.
"Hello, I'm not disturbing you am I? Can you tell me why you didn't use our press release?"
MicroScope+
Content
Find more MicroScope+ content and other member only offers, here.