Old technology is actually greener than today's printers
They don't make 'em green anymore Did anyone here have a dot matrix printer? Me too. Things were better in those days. You could send a document to the printer, and go for a cup of tea, safe in the knowledge that it would still be printing when you came back. I miss the noise they made. It was as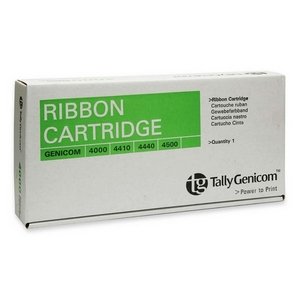 They don't make 'em green anymore
Did anyone here have a dot matrix printer? Me too.
Things were better in those days. You could send a document to the printer, and go for a cup of tea, safe in the knowledge that it would still be printing when you came back.
I miss the noise they made. It was as if the machinery was powered by wasps.
Guess what?
Now dot matrix are enjoying something of a renaissance. They're not exactly Britain's fastest growing market. But they're the next best thing, to those in the know.
A steady earner, offering good margins. Better still, they're green!
A dot matrix printer can last twenty years. They're made out of die cast metal, not that rotten grey plastic that inferior printer makers go in for. And the consumables are a lot cheaper. The paper is a fraction of the price and the printer ribbons last several lifetimes longer than a toner.
Dascom (formerly Tally) has invested in R&D and made the Tally range of dot matrix printers 35 per cent quicker.
Customers love them. The National Blood Service swears by them. Logistics outfits and retailers use them too, along with thermal and barcode printing.
Now one reseller, Printware, has decided that the only way to be the biggest back office printer reseller is to sell dot matrix.

MicroScope+
Content
Find more MicroScope+ content and other member only offers, here.