Naturally Speaking could make an ideal home sobriety testing kit
An application using Naturally Speaking voice recognition software could flush outdrunks and those unfit for office. All we need now is someone to write it. As telecoms advocates, we're permanently aggrieved that the human voice is so under utilised. The nuances in speech can convey infinitely more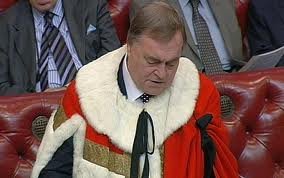 An application using Naturally Speaking voice recognition software could flush out drunks and those unfit for office. All we need now is someone to write it.
As telecoms advocates, we're permanently aggrieved that the human voice is so under utilised.
The nuances in speech can convey infinitely more information than a message you have to jab out with your thumb.
Communication is so much richer when we talk. And yet, and yet, society has replaced this sophisticated tool with typing or texting. In the process, we've conspired to make work even less exciting or sociable than before. Talk about chucking out the baby with the bathwater.
It's all the fault of the IT nerds. Telecoms people wouldn't do this. They understand that voice is emphatically NOT 'just another application on the network'. How can you compare anything in Microsoft office with the human vocal chords? Did Powerpoint or Word take hundreds of thousands of years to evolve and create 3,000 different languages?
There are some companies, such as Iovox, Voice Commerce and Nuance, who are attempting to give business back its voice. We shall be reporting on their progress here.
Developing voice apps is one of the great, unreported business opportunities of our age. There's unlimited scope for those with a little imagination and a bit of Visual Basic knowledge.
There's endless scope for resellers who understand communications and are blessed with a spark of creativity, says Nuance's Jonathan Whitmore, who looks after the channel partners in the UK, the Middle East and Eire.
The creativity of companies like VoxEnable and Freedom of Speech is inspirational. They write macros and use visual Basic to enable computers to recognise any speech command - "Delete all the pictures on my D drive!" - and translate these into machine language commands that the PC or Mac can understand. So if you can dictate more than just your letters to your machine. You can get it to do everything.
Here's an application I'm working on. The Home Breathalyser Test, using Dragon Naturally Speaking.
Premise. Naturally Speaking is 95 per cent accurate at speech recognition. Unless you're drunk. Half a pint of beer's worth of speech distortion means it is around 85 per cent accurate. After a pint, that falls to 80 per cent.
This makes the package a good indicator of your sobriety. If you're thinking of driving, or operating heavy machinery, but you're not certain whether you're too tired to do the job, this packae makes an ideal home testing system.
If you dictate a letter, and it's more than 50 per cent gibberish, don't drive or do anything that needs a degree of responsibility. Yes, I'm talking to you, Lord Prescott.
MicroScope+
Content
Find more MicroScope+ content and other member only offers, here.