London the home to the tech start-ups
You might remember a time when everyone wanted to find a place in the UK where it was safe to talk about it being a home to the IT industry. As a result there was Silicon Fen (Cambridge) and then Silicon Glen (places like Greenock in Scotland) but for a while now the attempts to label somewhere in t
You might remember a time when everyone wanted to find a place in the UK where it was safe to talk about it being a home to the IT industry.
As a result there was Silicon Fen (Cambridge) and then Silicon Glen (places like Greenock in Scotland) but for a while now the attempts to label somewhere in the UK equivalent to Silicon Valley in the US have gone quiet.
So it was interesting to read in The Telegraph this morning a description of London as a tech Mecca, with some of the largest players in the business setting up offices in the Capital along with 500 odd start-ups that have identified the home of Big Ben and Stringfellows as the place to open offices.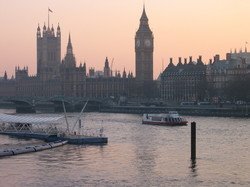 A wry smile stayed on the face as I read about the likes of Google and gaming companies setting up camp in London, because anyone half familiar with the city will think of the IBM building on the South Bank which has been there since well before the current web 2.0 boom.
However putting cynicism to one side for the moment the fact that several start-ups and trendy web companies do want to open in London is good news, not just for the local economy but for the perception that this is a country that still does tech rather well.
For quite a while the Brits have seen themselves described as a key European market for American and Asian companies but not that many have set up large office in the capital preferring to use a distributor as a representative or to bury themselves around the M4 corridor with just a few staff working out of a bedroom.
MicroScope+
Content
Find more MicroScope+ content and other member only offers, here.