Kate and Wills have caused a right royal rumpus
As remote tribesyet to make contact with western society can hardly fail to be aware, next year will see the Royal Wedding of Prince William and long-term girlfriend Kate Middleton. So let's get this out of the way now, shall we? It's pretty much a given that the big news caused a spike in Internet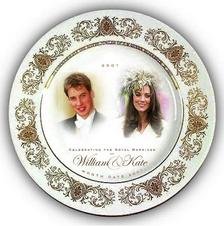 As remote tribes yet to make contact with western society can hardly fail to be aware, next year will see the Royal Wedding of Prince William and long-term girlfriend Kate Middleton.
So let's get this out of the way now, shall we?
It's pretty much a given that the big news caused a spike in Internet traffic acoss the UK's national network that rivals, er, the last big spike in Internet traffic.
I should expect bandwidth requirements were only just up to the task, and IT managers across the country were feeling the strain as the workforce took to Facebook and Twitter to register their joy, disgust or heartbreak (delete as appropriate) with the world.
And business continuity experts are surely warning that this cannot happen again! Even though it will.
Probably it's a wake-up call to the channel to include WAN optimisation tools in their sale. Seems like a sensible idea.
Looking ahead, should the big day fail to be a public holiday, we can no doubt expect the Internet to creak under the pressure once again, particularly as millions rush to tune in via online video applications and news media players.
I expect businesses will be well advised to make sure their network infrastructure is in tip-top condition ahead of the day.
But thinking about it, the lost productivity will run into the billions, so why not just work remotely?
Things seemed so much simpler in 1981, don't you think?
Photo courtesy: Rex Features
MicroScope+
Content
Find more MicroScope+ content and other member only offers, here.