In Cyberspace no-one can hear you scream - but trademark lawyers can still track you down
Denise McFarland a specialist trade mark and intellectual property barrister at Three New Square , recently appeared in court for Yell, the owner of leading UK directory the Yellow Pages, in a case which gave a stark warning that the internet is not a nebulous international space. Yell was suing a
This Article Covers
RELATED TOPICS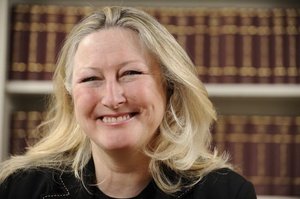 Denise McFarland a specialist trade mark and intellectual property barrister at Three New Square , recently appeared in court for Yell, the owner of leading UK directory the Yellow Pages, in a case which gave a stark warning that the internet is not a nebulous international space.
Yell was suing a man called Louis Giboin, McFarland writes. He was the 'architect' of two websites which provided online directories for transport businesses and road haulage users. The websites used the sign 'Transport Yellow Pages' and a 'walking fingers' logo identical to Yellow Pages' well known brand. Yell objected to the websites using its trade marks.
In court Giboin argued that 'Yellow Pages' and the walking fingers logo were 'generic' over the internet, and were used all over the world in relation to directories which had nothing to do with Yell. He also said that because the websites weren't UK-based and operated abroad (he lived in Qatar) they weren't anything do with the English courts. He claimed that trying to stop his websites from operating was to somehow overextend the power of the English court and Yell's limited territorial rights.
But the English judge looking at the case said Yell's trade marks were well known brands in the UK, and that it was irrelevant that users of the internet in another country might not think they were distinctive. The judge came down in favour of Yell.
Giboin wasn't able to hide from the English courts behind the veil of operating outside the UK. Other international web entrepreneurs need to be aware of the laws of the countries in which their websites can be accessed, to avoid getting into similar hot water.
Denise McFarland is a specialist trade mark and intellectual property barrister at Three New Square.
MicroScope+
Content
Find more MicroScope+ content and other member only offers, here.