IP-change deniers refuse to believe that IP4 will run out warns Global Crossing
We must switch toIPv6 beforethe last rew addresses of IPv4 are swallowed up byrampant global consumerism, says Jeff Smith, Global Crossing's senior director for infrastructure servicesWhen the internet was built they were on version 4 of the Internet Protocol (IPv4). So you would have thought it wou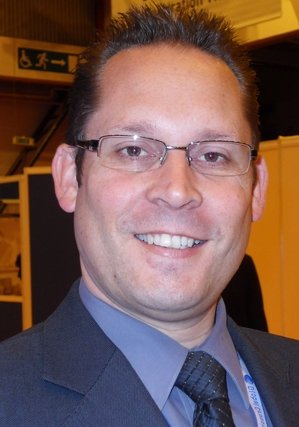 We must switch to IPv6 before the last rew addresses of IPv4 are swallowed up by rampant global consumerism, says Jeff Smith, Global Crossing's senior director for infrastructure services

When the internet was built they were on version 4 of the Internet Protocol (IPv4). So you would have thought it would be fairly advanced and forward thinking.

But IP4 was designed to cater for only four billion addresses. Bill Gates has got more Facebook friends than that! But 30 years ago, when IPv4 was first introduced, this seemed more than enough for a store of addresses.

When the Internet metaphorically caught fire, all those addresses were soon burned up. In the early 1990s the Internet Engineering Task Force (the industry standards body) identified the problem.
Recognition blem is only half the battle, of course. Taking action is another story.

With over 70 per cent of available addresses assigned to North America, regional distribution was very poor. The soaring populations and economies of India and China exacerbated the problem as they placed enormous demand for Internet access and IPv4 addresses.
Meanwhile, the western world wanted more Internet-dependent devices than ever, a trend that was accelerated when everyone began buying smart phones in 2005. Add in 4G wireless rollouts and it's no wonder that the end of the road for IPv4 is in sight.

Which would be OK, but people haven't migrated to more practical alternatives, such as IP6. Why? Because they're happy with IP4, for now. Some say widespread shift to IPv6 won't happen until the cost of running on IPv4 starts rising.

(This all sounds like global warming, only for IP addresses - Ed).

Governments are taking heed and have started to encourage the transition to IP6. The developing nations are leading the charge. The Chinese, Japanese and Korean governments have also championed the rollout. The US government forced contractors to government agencies to be IPv6-ready by the summer of 2008. The EU is reviewing methods to encourage adoption.

But with IPv4 addresses near exhausted, a resolution by all countries to require the migration to IPv6 must be reached sooner, rather than later. Are they doing enough?

Are we going to run out of time?
Tomorrow Jeff Smith will discuss the possible strategies to avert disaster and identify the IP-changer deniers who refuse to accept there's a problem.
MicroScope+
Content
Find more MicroScope+ content and other member only offers, here.