IBM Pulse, Las Vegas - it was literally Orbsome
Pulse: It's not a new energy drink or a trade magazine for GPs. Well, it is a trade mag for doctors, but that's another story. Pulse is IBM's flagship service management event that asks how we can optimise the world's infrastructure and discover a more holistic approach to IT automation. What's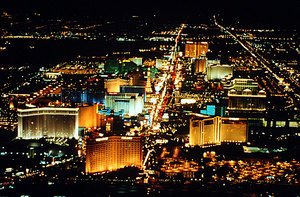 Pulse: It's not a new energy drink or a trade magazine for GPs. Well, it is a trade mag for doctors, but that's another story.
Pulse is IBM's flagship service management event that asks how we can optimise the world's infrastructure and discover a more holistic approach to IT automation. What's not to get excited about?
Pulse in Las Vegas ended on Wednesday and since then I've been drinking... in the atmosphere of hope.
I've lost my notes now, but I remember being fascinated by IBM Tivoli experts D
oug McClure
and enterprise asset management guru
Rob Bloom
Unfortunately, while talking to them, I had too much to drink, ended up going outside for a cigarette and, when I came back to the bar, they'd gone!
Still, they'd given us all an appetite for learning. So we headed off to see another headline act, IBM premier business partner Orb Data.
Orb's theme, rather fitting for these times in which we find ourselves in reduced circumstances, is doing more with less.
Orb says IBM customers can use Tivoli Monitoring without breaking the bank and do it faster and smarter through its
self service portal
.
Simon Barnes, Orb's director of managed services, told IT In Context that IBM's innovation is changing the economics of IT. "Cloud computing, workload systems like Watson, and data federation are all driving us forward."
MicroScope+
Content
Find more MicroScope+ content and other member only offers, here.