How to keep Vince Cable occupied during the summer hols
Summer's here, andlike everyone else, we're wondering what to do to amuse ourMPs. They're off work for weeks on end and they're either hanging around the house, getting under your feet, or running wild in the streets, neckingcider in the park and smoking with that awful Murdoch boy. How can you keep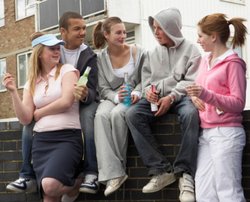 Summer's here, and like everyone else, we're wondering what to do to amuse our MPs.
They're off work for weeks on end and they're either hanging around the house, getting under your feet, or running wild in the streets, necking cider in the park and smoking with that awful Murdoch boy.
How can you keep them busy?
Fortunately, the Forum of Private Business (FPB) has come up with a bright idea, and last week announced a host of MPs have signed up to its Business Buddy scheme.
Business Buddy will see 102 MPs, among them business secretary Vince Cable; shadow Olympic minister Tessa Jowell; Green Party leader Caroline Lucas; and Cabinet Office minister Oliver Letwin, joining an SMB for a few weeks to get a taste of life at the coalface of British business.
The scheme will match up MPs with firms in their constituencies and give the little tearaways the opportunity to learn about some of the issues and challenges facing each firm, as well as finding out how legislation that they voted for actually affects those on the ground.
The FPB devised the scheme after a survey of its members to mark the launch of its Get Britain Trading campaign found that 74 per cent wanted their MPs to focus their work on small businesses in their constituency.
It is hoped it will go some way to breaking down some of the barriers between business owners and their elected representatives, as well as building potentially valuable lines of contact in the future.
Reseller Radar hears Vince Cable is currently making himself useful at a furniture manufacturer in Twickenham, while Caroline Lucas is predictably enjoying a stint at a vegetable wholesaler and Labour's Andy Burnham has been sent to Leigh to work at a chemical company.
Now, if only someone could get David Cameron a placement in the channel...
Photo courtesy: BananaStock/Thinkstock
MicroScope+
Content
Find more MicroScope+ content and other member only offers, here.