How to choose a technology PR company
PR people always look good. But willthey do the business? Technology companies are always moaning about the PR agencies. They think that every time Nigel from accounts goes on a cycling holiday, the story should be on the front page of the Financial Times. When the resulting press release doesn't ge
This Article Covers
RELATED TOPICS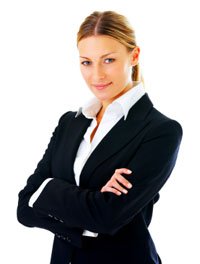 PR people always look good. But will they do the business?
Technology companies are always moaning about the PR agencies.
They think that every time Nigel from accounts goes on a cycling holiday, the story should be on the front page of the Financial Times. When the resulting press release doesn't generate a story in MicroScope, some poor account exec at the agency will get the blame.
Unfair?
Hell no! He or she knew what they were getting into. A burned out ex-PR veteran told this column that people go into PR careers with their eyes open. It's like working in Hollywood - a brutal business but the money can be great.
"Working in PR is like the beginning of a new relationship," said X, "you spend all day on the phone, and you're regularly getting screwed."
Sometimes, the PR agencies even get to screw the client. How do they manage this? The boss, whose experience and skills are probably worth paying for, pitches for the business.
Having won the account, they hand the running of it to Johnny intern, who should really be paying you to teach him about the IT industry. And yet you'll get stiffed at least £600 a day for his expertise. And bear in mind, if they take a journalist for a coffee, that's half a day's billable time.
Having said that, there are some brilliant PRs out there, who are well worth their money. But, on first impressions, there's no way of telling if a technology agency belongs to the Magic Quadrant or the Tragic Quadrant. Is there?
Yes there is. Here's one test you can do to see if they're any help.
Pretend to be a journalist, and phone the agency up and ask if they can send you a picture. A good PR will know that a picture for a print publication needs to be in high resolution, at least 300 dots per inch, in Jpeg format and preferably a portrait shot.
If the picture is for the web, it's better to be a landscape and low resolution.
If they pass that initial test, you're ready for Stage two. More of which later.
MicroScope+
Content
Find more MicroScope+ content and other member only offers, here.