How do I put the magic back in our relationship? It's all down to the Nuance of speech
Back by popular request, here's Gina our resident Problem Lady, to answer all your relationship questions Dear Problem Lady: My relationship has gone bad. I'm a reseller working closely with the education sector. Boy, times are tough. Ms Brodie has suddenly gone all moody on me. She barely says a wo
This Article Covers
RELATED TOPICS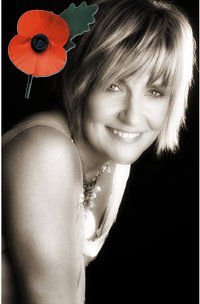 Back by popular request, here's Gina our resident Problem Lady, to answer all your relationship questions
Dear Problem Lady:
My relationship has gone bad.
I'm a reseller working closely with the education sector. Boy, times are tough. Ms Brodie has suddenly gone all moody on me. She barely says a word and doesn't return my calls.
How can I make her love me? Is there a secret potion I can use to make her interested in me again?
Yours
Eddy Cation-Reseller
Dear Eddy,
These are difficult times for teachers. They need sensitivity. I don't think the teachers are any less enthusiastic about spending money. They're worried about their budgets. As ever, they want to be kitted out with something that draws admiring comments and doesn't make their bottom line look big.
Sadly, there is no magic love potion available. But Nuance does offer a heady concoction. The Nuance License Program for Education is one of the most seductive offerings on the market.
It uses an irresistible combination of speech and imaging solutions that will have any teacher panting. Whisper any of these names to your clients and see what the reaction is: Dragon NaturallySpeaking 11, Dragon Dictate for Mac, PaperPort, OmniPage and the Nuance PDF Converter.
A trim bottom line is de rigeur in education circles this year. A Nuance PDF Enterprise - the most popular alternative to Adobe Acrobat - can be had for a bargain £3,495. Compare that to the £30,000 per year that a similar site license costs from a competitor.
MicroScope+
Content
Find more MicroScope+ content and other member only offers, here.