How Social Media Can Help Small Businesses
News reaches us of a successful sting that took full advantage of the thousands of wannabe party gate crashers who trawl Facebook and Viadeolooking for houses they can wreck. One agency managed to channel all their combined agency (not to mention their cash) his clients way, using the social network
This Article Covers
RELATED TOPICS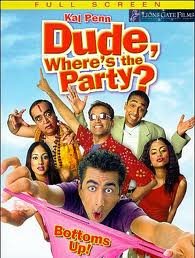 News reaches us of a successful sting that took full advantage of the thousands of wannabe party gate crashers who trawl Facebook and Viadeo looking for houses they can wreck.
One agency managed to channel all their combined agency (not to mention their cash) his clients way, using the social network.
It just shows what the medium can do, says SEO agency boss Peter Snelson. "We used a focused approach using Facebook that really put the pub on the map and draw a huge crowd of new customers," he says.
The campaign worked like this. Snelson posted up details of a big house party on Facebook, urging party goers to meet at a secret location. They 'accidentally' left details of the location open, and Facebook's massive community of UK based party crashers keenly followed up the information.
On Saturday January 8th - traditionally the slowest trading day in the year for this pub - the premises were packed out with potential party go-ers. Some had travelled miles to gatecrash the party they'd got wind of on facebook.
All approached the bar, bought a rond of drinks, and issued the secret password: "Keep the change mate."
'Best night's takings we've ever had,' said the landlord. The party hunters put the lack of leads down to bad luck - like fox hunters on a bad day in the fields - ad vowed to return. Snelson says another secret party might well get pasted up on Facebook. Aren't social media users wonderful? Wonderfully gullible, perhaps.
MicroScope+
Content
Find more MicroScope+ content and other member only offers, here.