Has Wandisco launched a store for cloud apps? 'Appen it has
Sheffield-based Wandisco has launched an app store for cloud applications. Sadly, they eschewed any Yorkshire themed names - Appen-It-Does was my suggestion - for a more corporate sound name befitting an enterprise IT supplier. So uberApps it is, then. As an application life cycle management (ALM) c
This Article Covers
RELATED TOPICS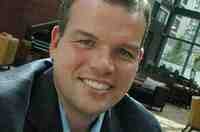 Sheffield-based Wandisco has launched an app store for cloud applications. Sadly, they eschewed any Yorkshire themed names - Appen-It-Does was my suggestion - for a more corporate sound name befitting an enterprise IT supplier.
So uberApps it is, then. As an application life cycle management (ALM) company, WANdisco wants to offer developers a portal to integrate best-of-breed ALM technologies into their software projects.
Wandisco's CEO David Richards says its like iTunes, only for corporate applications. Like an itune purchase, it can be bought and installed seamlessly. Unlike any other impulse purchase, such as an iTune, a PC or a local area network, you can't buy it and bypass the jobsworths in the IT department.
"They way people buy software has changed massively," says Richards. "They expect to buy it and install it without any trouble. This is how software should have been 10 years ago."
WANdisco will provide a software development kit (SDK) for firms writing third-party applications themselves, and applications in uberApps can be reviewed and rated by other uberApps users.
Long product evaluations, never ending projects and impossible learning curves could be consigned to history, says Richards.
UberSVN, Wandisco's source code management system, is based on its enterprise Subversion package, which was built using Apache Foundation's Subversion open-source software.
MicroScope+
Content
Find more MicroScope+ content and other member only offers, here.