Happy Christmas to all and to all a goodnight
It's time for us to bid you farewell for a little while, as Christmas is now well and truly upon us and the goose is getting fat. We're taking a well-earned break for a week or so, enjoying the company of friends and family, as I hope you will be, too. I hope you all find what you were hoping for un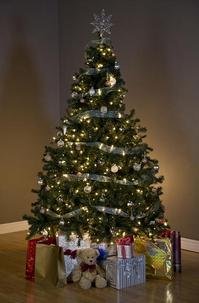 It's time for us to bid you farewell for a little while, as Christmas is now well and truly upon us and the goose is getting fat.
We're taking a well-earned break for a week or so, enjoying the company of friends and family, as I hope you will be, too.
I hope you all find what you were hoping for under the tree, even if it is a switch or a new data centre solution.
Not to let the side down, but personally I'm hoping for a few good books and some chocolate instead.
I'll be back in harness in early January, so really it just remains for me to thank you all for reading Network Noise this year, and wish you a very happy and peaceful Christmas, and a profitable 2011.
Photo courtesy Design Pics Inc/Rex Features
MicroScope+
Content
Find more MicroScope+ content and other member only offers, here.