HP kicks Palm brand into TouchPad
When HP bought Palm last year, it made a lot of contradictory, flip-flopping statements over what it planned to do with the struggling mobility vendor, which culminated in a sudden u-turn over remarks made bythe thenCEO Mark Hurd. But it seems now that the Palm brand has been quietly laid to rest in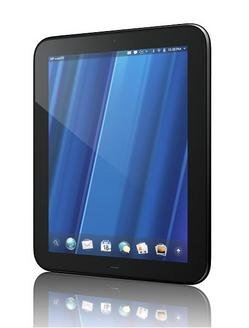 When HP bought Palm last year, it made a lot of contradictory, flip-flopping statements over what it planned to do with the struggling mobility vendor, which culminated in a sudden u-turn over remarks made by the then CEO Mark Hurd.
But it seems now that the Palm brand has been quietly laid to rest in the mobility tomb. Just as PSG boss Todd Bradley said it would, HP has fired its opening salvo in the tablet wars with the launch of its own webOS device.
The Palm name? It didn't appear in the presentation.
Oh, and - sorry Mr Hurd but you got this one dead wrong - it also launched two smartphones.
The tablet itself, named the TouchPad, is much like the iPad, firmly pitched at the consumer mobile experience.
Will it fly? Now, Leo Apotheker was roundly mocked the other week for saying he wanted HP to be "as cool as Apple" but Network Noise doesn't think this going to achieve that. Sorry, HP, but you will always be HP, and we honestly don't see TouchPad making waves in the consumer market.
But when you take into account HP's dominance in business computing, and couple that with its vast network of channel partners, TouchPad becomes a hugely interesting play for this sector.
TouchPad features that will be of interest to business users include an integrated messaging package, front facing video camera for video calls, Quickoffice Connect Mobile and webOS Exhibition, a presentation feature that activates when the pad is connected to HP's TouchStone charging device.
HP now has something that it can put into play against the mysterious Cisco Cius and the Avaya Not-A-Tablet-At-All-In-Any-Way-Except-When-It-Is.
And HP knows computing in a way that nuts 'n bolts networker Cisco and communications specialist Avaya do not.
For these reasons we think this is a genuine challenger in the market. Watch out, the big kids have come out to play!
MicroScope+
Content
Find more MicroScope+ content and other member only offers, here.