France mourns pioneering pre-Internet Minitel service
Sad news from across the Channel, where France Telecom has announced it will close down its pioneering Minitel network in 2012 after30 years of service. The Minitel network was a Videotex online service, similar to the UK's Ceefax service, and provided acess to a myriad of services such as mail, tra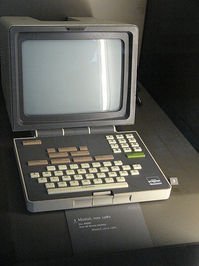 Sad news from across the Channel, where France Telecom has announced it will close down its pioneering Minitel network in 2012 after 30 years of service.
The Minitel network was a Videotex online service, similar to the UK's Ceefax service, and provided acess to a myriad of services such as mail, train or airline ticket bookings, mail-order delivery services and even message boards that although crude in design are still instantly familiar to a modern-day Internet user.
The French postal service, later France Telecom, handed out millions of terminals free to households and businesses across France, resulting in a high-penetration rate that some have argued held back the spread of the Internet in France.
Like the Internet, Minitel spawned a host of start-ups offering services via the system, many of which over-reached themselves and hit the rocks.
According to Le Figaro, there are still close to a million units in use, but revenues from the system have plummeted and with many companies, including French rail system SNCF and Air France, withdrawing their services, France Telecom said it was time to allow Minitel to die a natural death.
Photo courtesy: Jef Kostanzer/Wikipedia. Licensed under Creative Commons Attribution-Share Alike licences.
MicroScope+
Content
Find more MicroScope+ content and other member only offers, here.