Five minute interview: Scott Morrison, Layer 7 Technologies
This week, MicroScope puts its questions to Scott Morrison, CTO and chief architect at API security and governance specialist Layer 7 Technologies. What is the best/worst advice you have received and from whom?Best: having children is a leap of faith - from an old friend of mine. The worst: Don't ha
This Article Covers
RELATED TOPICS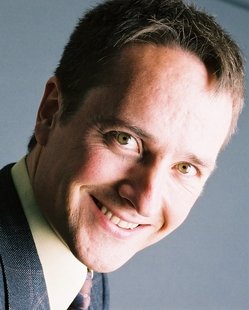 This week, MicroScope puts its questions to Scott Morrison, CTO and chief architect at API security and governance specialist Layer 7 Technologies.
What is the best/worst advice you have received and from whom?
Best: having children is a leap of faith - from an old friend of mine. The worst: Don't have kids; they change your life too much - from a different friend.
What is the best book you've ever read?
Meditations by Marcus Aurelius.
Tell us something most people do not know about you
When I was a teenager I raced in the World Championship Bathtub race, a crazy 20-mile ocean-crossing event in boats based on bathtubs.
What temptation can you not resist?
Good single malt scotch.
What is your most elusive goal?
Serenity.
Who helped you get to where you are today?
My wife.
What was your first car and how does it compare with what you drive now?
1966 Pontiac Acadian. I bought it for $100, drove it for 3 years, and sold it to a wrecker after it was condemned for $60. It was a much better investment than the Honda SUV I drive today.
What do you believe in most?
Science will make our lives better if we support it.
Do you have any pets? If so, what are they and what are their names?
One inherited stray cat called Patches. She came with our garage.
If you could be someone else for a day, who would you be and why?
Richard Burton - the Victorian explorer, not the actor.
Who would you least like to be stuck in a lift with?
One of my co-workers.
Describe yourself in one sentence
Still passionate about technology.
Why are you good at your job?
I can write, and I can speak. The technology part if easy.
If you were shipwrecked, who would you like to have with you and why?
The President of the United States. It would guarantee rescue in short order, and while we were waiting we could have a good conversation. Otherwise, Sophia Loren in her 20s.
Which bit of technology would you want with you if you were stranded on a desert island - and why?
A good knife - probably the most useful tool you could have just about anywhere.
If you could be any animal for a day, what would you be?
An eagle. I see them often where I live. There is a majesty in their bearing, and it would be amazing to fly.
If a grizzly bear and a silverback gorilla decided to have a no holds barred fight, which would you put your money on and why?
Grizzly, no question. And I've seen them in the wild in British Columbia. Their claws are unbelievable.
Do you prefer cities or the countryside? Explain why
Cities, for their high cultural density, though my most spiritual times are always in the wild. I think it is an ancestral connection.
Describe your perfect night out
Any night when both kids are having a sleepover at their grandmother's is the perfect night out.
What would be your perfect holiday?
Visiting the top 5 cities on my must-visit list. On a refurbished Concord.
Sum up the IT channel in one sentence
The greatest challenge faced by the channel will continue to be acquiring sufficient expertise with increasingly complex products.

MicroScope+
Content
Find more MicroScope+ content and other member only offers, here.