Five minute interview: Matthew Thomas, Kerio Technologies
Matthew Thomas - UK Channel Manager for Kerio TechnologiesWhat is the best/worst advice you have received and from whom? The best advice was from my father who told me to work hard, but always ensure there is time to relax and enjoy your free time. What is the best book you have ever read? Bringing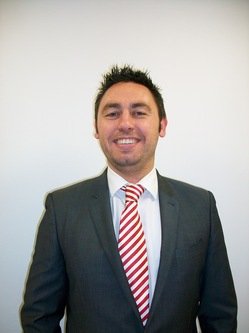 Matthew Thomas - UK Channel Manager for Kerio Technologies

What is the best/worst advice you have received and from whom?
The best advice was from my father who told me to work hard, but always ensure there is time to relax and enjoy your free time.

What is the best book you have ever read?
Bringing Down The House by Ben Mezrich.

Tell us something most people do not know about you?
I appeared on TISWAS as a 10 year old and had paint tipped over me by Lenny Henry.

What temptations can you not resist?
The temptation to be the centre of attention on a night out and be the first to buy the shots. Silly at my age, but I am still trying to be young.
What is your most elusive goal?
To get to be a category one golfer. Currently I play off 7.

Where is one place you would like to visit before you die and why?
Augusta to watch the US Masters; it is an amazing sporting event and one that I have grown up with.

What do you just have to do before you die and why?
I would love to visit each continent to see how different cultures live.

Which bit of technology would you want with you if you were stranded on a desert island and why?
A satellite phone so I could phone for help.

Who helped you get to where you are today?
My parents. I lost my dad when I was in my early 20's but he gave me a great grounding.

What was your first car and how does it compare with what you drive now?
A Fiat Uno 45 was my first car and is around half the size of the current family car I drive - a Ford Mondeo.

What do you believe in most?
I like to believe in this quote "Dream as if you'll live forever, live as if you'll die today."

Do you have any pets? If so, what are they and what are their names?
Two cats called Harry and Sally, named by my wife after the film. We then found out that Sally was a male!
If you could be someone else for a day who would you be and why?
Sir Nick Faldo - to understand the drive he had to be the best in his sport and succeed.
Who would you least like to be stuck in a lift with?
Someone who has claustrophobia.

Describe yourself in one sentence?
I am a highly motivated and enthusiastic individual who is driven to achieve in the sales arena.
Why are you good at your job?
I have only just started the role here at Kerio Technologies, but the reason I will be successful is because I am an experienced Sales professional with knowledge and understanding of the IT reseller, distributor and vendor challenges.
If you were shipwrecked, who would you like to have with you and why?
Bear Grylls as he always seems to be able to escape from wherever he is left.
Name three items (smaller than a fridge) that you would like to have with you if you were shipwrecked?
A hammock, machete and Sky TV.

If you could be any animal for a day, what would it be?
Killer whale

If a grizzly bear and a silverback gorilla decided to have a no holds barred fight, which would you put your money on and why?
Grizzly bear due to its size and claws. I think it would be just too much for the silverback.

Do you prefer cities or the countryside?
Cities - as no matter where you are in the world you can always find something that you enjoy.

Describe your perfect night out.
A summer night with my friends, drinks and some good conversation.

What would be your perfect holiday?
I would like to hire a Winnebago and travel from Seattle to San Diego following Pacific Route One.

Sum up the IT Channel in one sentence?
The IT channel takes an initial thought process and turns it into a realistic product, adding value and understanding along the way.
MicroScope+
Content
Find more MicroScope+ content and other member only offers, here.