Five minute interview: Martine Dodwell-Bennett, Steljes
MicroScope puts its questions to Martine Dodwell-Bennett, group sales and business development director at Steljes What is the best advice you have received and from whom? "You should only ever hire the best people. If you have any doubts at all, don't hire." Great advice. Can't rememb
MicroScope puts its questions to Martine Dodwell-Bennett, group sales and business development director at Steljes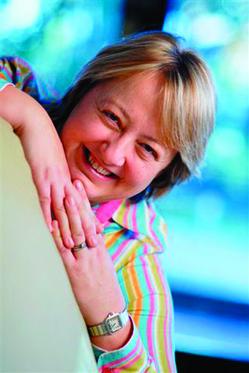 What is the best advice you have received and from whom?
"You should only ever hire the best people. If you have any doubts at all, don't hire." Great advice. Can't remember who told me.

Tell us something most people do not know about you
Nothing publishable springs to mind.

What is the best book you have ever read?
Good Omens by Terry Pratchett and Neil Gaiman.

What temptation can you not resist?
A dinner invite with friends when I should be going home.

What is your most elusive goal?
Relaxation. How the hell do you do it?

Which bit of technology would you want with you if you were stranded on a desert island and why?
Internet access. I can live without seeing anybody, I just can't live without talking to somebody.

Who helped you get to where you are today?
My old boss at Action Computer Supplies. He introduced me to the idea of an MBA to help me change career path and it proved to be invaluable.

What was your first car and how does it compare with what you drive now?
A Ford Capri. There is no comparison with my car today, but deep down I would still rather drive the Capri.

What do you believe in most?
Friendship.

Do you have any pets? If so, what are they and what are their names?
Nope, I don't have the time to look after anyone else.

Why are you good at your job?
Because I do what I say I am going to do and never promise to do something I cannot do.

If you were shipwrecked, who would you like to have with you and why?
My children. They always make me smile.

If you could be someone else for a day, who would you be and why?
My husband. I would love to know what our life is like for him.

Who would you least like to be stuck in a lift with?
Frank Lampard jnr. And I have been stuck in a lift with him, so I know.

Name three items (smaller than a fridge) that you would like to have with you if you were shipwrecked.
A laptop, a wind-up battery and a dongle.

If you could be any animal for a day, what would you be?
A sloth. I could do with a rest.

If a grizzly bear and a silverback gorilla decided to have a no-holds-barred fight, which would you put your money on and why?
The silverback. I don't know why, it just looks more balanced.

Do you prefer cities or the countryside?
Countryside for holidays, cities for living in. I like the convenience that cities provide.

Describe your perfect night out
A decent dinner somewhere, a comedy club and a late-night chat at a bar into the early hours.

What would be your perfect holiday?
Somewhere warm, with flat seas, free wakeboarding, some tennis courts and a kids club.

Sum up the IT channel in one sentence
Ever changing, rarely dull.


Share your thoughts

To take part in the five minute interview, e-mail georgina.tucker@rbi.co.uk for a list of questions. You can respond to all questions, or a select few. Interviews should be around 1,000 words in length.

MicroScope+
Content
Find more MicroScope+ content and other member only offers, here.