Five minute interview: Darrell Polden, Altodigital
This week MicroScope puts its questions to Darrell Polden, group service and technical director at digital print and document solutions provider Altodigital What is the best/worst advice you have received and from whom?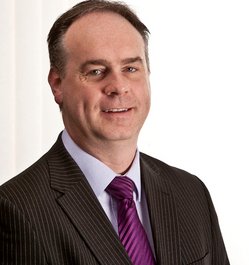 This week MicroScope puts its questions to Darrell Polden, group service and technical director at digital print and document solutions provider Altodigital

Download this free guide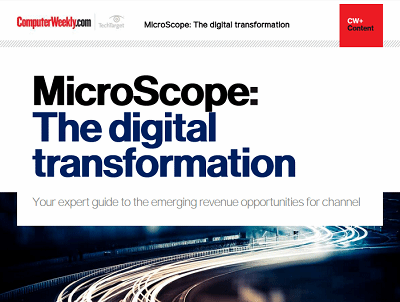 Emerging revenue opportunities for the channel with digital transformation
Digital transformation is a phrase that means many things to many people but for it to have any real relevance to the channel then it needs to mean a chance to make money. This guide will share some of the recent developments in the channel and the latest thoughts about the issue.
By submitting your personal information, you agree that TechTarget and its partners may contact you regarding relevant content, products and special offers.
You also agree that your personal information may be transferred and processed in the United States, and that you have read and agree to the Terms of Use and the Privacy Policy.
What is the best/worst advice you have received and from whom?
The best piece of advice I received was probably; don't judge someone until you have spoken to them, also God gave us two ears and one mouth for a reason. We need to learn when to listen and when to speak. An old friend
The worst piece of advice would have to be, to avoid hangovers and stay drunk, as what comes up must come down, eventually!
What is the best book you've ever read?
Definitely a hard question, but my favourite would be The Scottish Play. I loved reading it, Shakespeare really does cover tragedy excellently.
Tell us something most people do not know about you
Despite the tough exterior, I'm actually a big softie deep down!
What temptation can you not resist?
The clean answer would have to be Scotch eggs!
What is your most elusive goal?
Most elusive goal is to finally pay off the mortgage.
Where is the one place you'd like to visit before you die - and why?
I'd start with the Moon, as I am a big sci-fi fan and would love to go into space. Then who knows, perhaps Mars, and if that didn't kill me, another galaxy!
What do you just have to do before you die - and why?
Alas, again I'd have to say, it would be pay off the mortgage!
Which bit of technology would you want with you if you were stranded on a desert island - and why?
A satellite phone so when the novelty of being stranded on a desert island wears off and I start to go a bit crazy, I could get someone to come and get me.
Who helped you get to where you are today?
Everyone I have met during my life has had a hand in where I am today, in my business life to people I know socially, stand out as having an impact.
What was your first car and how does it compare with what you drive now?
A Chrysler Cordoba which was about 7 litres, I now drive a BMW which is 35 years newer, so really there's no comparison.
Do you have any pets? If so, what are they and what are their names?
I have a Cavalier King Charles spaniel.
If you could be someone else for a day, who would you be and why?
Lewis Hamilton, I love driving fast cars and I think being paid a lot of money to do so would be fantastic. Hamilton must have the best job in the world! His girlfriend isn't bad too!
Who would you least like to be stuck in a lift with?
Vicky Holt, my group marketing manager!
Describe yourself in one sentence
I would say I am driven to succeed in all areas of my life, I am honest and reliable and don't like letting others down who rely and count on me
Why are you good at your job?
I enjoy it first of all, I believe this business has great potential and good staff, and to use an old cliché, I am only as good as the people around me.
If you could be any animal for a day, what would you be?
It would most definitely be a Golden Eagle. I would like to fly and the eagle undoubtedly the lord of the skies.
If a grizzly bear and a silverback gorilla decided to have a no holds barred fight, which would you put your money on and why?
Tough question. I'd probably say the gorilla, bigger teeth and reach, more mobile and potentially more aggressive.
Do you prefer cities or the countryside? Explain why
Definitely the countryside over the city, I like the peace and quiet after working in a busy office, and it helps put things in perspective when you see the beauty of creation.
Describe your perfect night out
A night in with my wife, a good film and a takeaway meal.
What would be your perfect holiday?
A trip over the pond to Canada so that I can visit my family.
Sum up the IT channel in one sentence
Have your wits about you as it is very competitive and requires a very high level of expertise in order to survive in it.
MicroScope+
Content
Find more MicroScope+ content and other member only offers, here.