First product from Nokia-Microsoft alliance could be Not Responding for Mobile
The first product from the new Microsoft-Nokia alliance could be Not Responding for Mobile a cut down version of its popular Not Responding 2009. Tabloid journalists who hacked into Nokia's mobile phone messages say they have heard long rambling messages alluding to Operation Unexpected Error thou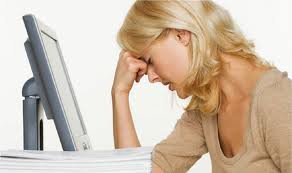 The first product from the new Microsoft-Nokia alliance could be Not Responding for Mobile a cut down version of its popular Not Responding 2009.

Tabloid journalists who hacked into Nokia's mobile phone messages say they have heard long rambling messages alluding to Operation Unexpected Error thought to be the code name for the production of the alliance's first product.

At a press conference prior to Mobile World Conference, Microsoft is expected to address an aggrievance of serial killer suspect lookalikes (AKA technology journalists) of its plans for a mobile operating system. Phone eavesdroppers say the software giant plans an operating system that promises to put inertia in the hands of millions of anxious consumers.

Speculators say Ei Vastaa (aka Not Responding) 2011 could bring new levels of disappointment to the smart phone user, which had been previously only been available to the deskbound. Mortification is now going mobile. The partnership could fulfil a longtime ambition to bring bring exasperating inertia to a wider audience. 'We're delivering frustration to the point of need,' said one executive.

No Nokia executives were available for comment last night, after the company was forced to shut down due to an unexpected error.

Analyst Guy Matthews, of Transom Media, predicted that the Nokia-Microsoft would have a massive global impact. 'We're all going to hell in a handset,' he said.



MicroScope+
Content
Find more MicroScope+ content and other member only offers, here.