European court hikes costs of cycle to work schemes
No sooner has the Office of Tax Simplification told the Government that the Cycle to Work Scheme should stay than the European Court of Justice (ECJ)has handed down a ruling that makes it 20% more expensive for employees. As a reminder, the scheme allows employers to provide employees with bicycles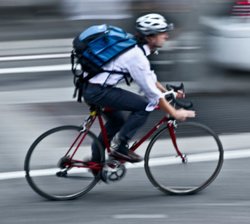 No sooner has the Office of Tax Simplification told the Government that the Cycle to Work Scheme should stay than the European Court of Justice (ECJ) has handed down a ruling that makes it 20% more expensive for employees.
As a reminder, the scheme allows employers to provide employees with bicycles with which to get to work with a huge tax saving for all.
However, the ECJ has confirmed that when employers provide a bicycle it is a provision of a benefit through salary sacrifice.
This makes the 'transaction' a supply of services and therefore subject to 20% VAT which needs to be passed on to the employee.
HMRC are being slightly lenient - if it can be called that - in that the ruling will not apply until 1 January 2012.
Happy New Year, then!
MicroScope+
Content
Find more MicroScope+ content and other member only offers, here.