Dixons profit warning: It's the economy stupid
Is it really any surprise Dixons has announced profits for the year end in April will be at the lower end of analyst expectations? Profits before tax are expected to be around £85m, right at the bottom of estimates that ranged from £85m to £109m, following the retailer's revelation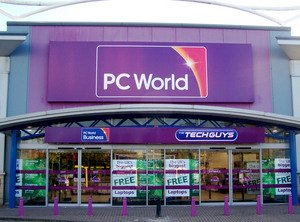 Is it really any surprise Dixons has announced profits for the year end in April will be at the lower end of analyst expectations? Profits before tax are expected to be around £85m, right at the bottom of estimates that ranged from £85m to £109m, following the retailer's revelation that sales for the year to 25 March were down 11% in the UK and Ireland.




Chief executive John Browett said consumer confidence across some of the company's markets was "fragile" and would "continue to be so through much of 2011".




Jeremy Davies, CEO at Context, suggests Dixons is feeling the effects of being "in the wrong place, selling the wrong products" because of falling consumer demand, particularly for notebooks.




But there's a wider context here as Dixons suffers from the effects of measures being taken at a government level to address the UK economy on consumer confidence. The cuts due to take effect in the UK next month are already shaping consumer attitudes and making them more cautious about spending while Ireland is in the grip of a monumental banking crisis.




It's not just the UK and Ireland, however. Spain is also suffering and Dixons may decide to pull out of the country altogether. In addition, the company is planning to reduce capital expenditure and look at further cost-cutting measures.




On one level it makes perfect sense, but there's a slightly offbeat circular logic to Dixons undertaking similar cost-cutting measures at a micro level to those being pursued by the government at a macro level partly as a result of the effects of those government measures in the first place.



MicroScope+
Content
Find more MicroScope+ content and other member only offers, here.