Column: Welcome to the IT shop of the future
Worrying about the future of the channel is enough to drive anyone to drink. There's a pub full of serious drinkers that I drop into once a week. It's a place where nobody judges you because everyone has a sad story to tell. That's if you can stop them staring forlornly in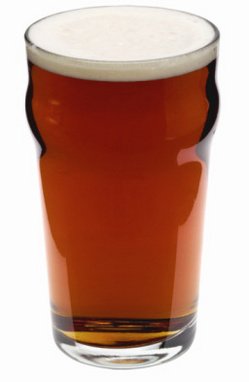 Worrying about the future of the channel is enough to drive anyone to drink. There's a pub full of serious drinkers that I drop into once a week. It's a place where nobody judges you because everyone has a sad story to tell. That's if you can stop them staring forlornly into their pints. I feel at home here. These are my kind of people.
I got talking to this bloke called Barry the other day. He looked a bit of a dandy. Fancy suit, cufflinks, a hand made shirt and expensive shoes. All the little touches that say "I'm a salesman at the top of my game." He told me where it had all gone wrong.
It's the bloody cloud, he said, it's ruined the channel.
Barry was used to face to face meetings. You got the impression that when his face wasn't puffy and his eyes were clear, Barry could give quite an impression. He had the handshake. The body language. He did that mirroring thing that salesmen do. Hell, he even seemed to like the same things as me, whatever nonsense I made up.
But Barry couldn't handle the new model of sales that his latest employer wanted him to embrace. Instead of all that alpha male stuff he was used to, Barry was now having to speak to people over the phone while typing up answers to their questions on an instant messaging system. Worse still, there was no invoicing system; he was expected to take orders over the phone, processing credit card payments. It's no wonder he was so demoralized. In the end, it was getting so depressing I had to leave him.
Is that the future of the channel? Surely there has to be a better alternative. Whenever there's a threat there's an opportunity.
The next day I found myself tempted by BT's Retailtopia event. This promised a Vision of Retail for 2020. Whenever you're feeling down, a chuckle at BT's Vision of the Future is always guaranteed to cheer you up.
There are huge challenges facing retailers, argued a panel of retail, payment and consumer experts - led by the chairman of Which?, Professor Patrick Barwise.
We might be successful now, warned Professor Barwise, but there's trouble ahead. "There's a danger short-term focus on profitability and lack of investment in innovation could damage our longer term potential."
I wasn't there for the pay-off, where it would be revealed that BT was the company to provide that innovation; I realized that my personal helicopter was in danger of being e-ticketed by one of the automated parking-bots.
The store of the future will give a virtual seamless multi channel conversation with brands experience, apparently. Personally, I'd rather speak to Barry.
The next day brought positive news. A survey (by Media Mantra) said that only 14% of IT buyers get information from social media before making their purchasing decisions. But, according to the survey, 71% will use social media in the next three years, as their primary influence in researching and buying IT.
Now there's a growth market the channel should be getting into. Where all that leaves Barry I don't know. Maybe there's a job for him at BT.
MicroScope+
Content
Find more MicroScope+ content and other member only offers, here.