Cloud computing's hidden costs, part two
The cost of getting your data back when you change Cloud provider is horrendous, warnsMike Small, a member of London Chapter ISACA security advisory group. "Many contracts do not clarify who owns the data in the cloud and how you can get it back when the contract ends," he says. "This
This Article Covers
RELATED TOPICS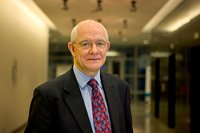 The cost of getting your data back when you change Cloud provider is horrendous, warns Mike Small, a member of London Chapter ISACA security advisory group.
"Many contracts do not clarify who owns the data in the cloud and how you can get it back when the contract ends," he says. "This has caught out more than one large organisation."
Another unexpected cost bombshell is detonated when your cloud service is disabled as a result of legal action against a co-tenant that is suspected of acting illegally.
"On December 30th we had an issue with Windows Live Hotmail that impacted 17,355 accounts," says Chris Jones of Windows Live. "Customers affected temporarily lost the contents of their mailbox through the course of mailbox load balancing between servers."
Windows Live identified the root cause and restored mail to the affected accounts by the evening of January 2nd. Three days later!
"As with all incidents like this, we will fully investigate the cause and will take steps to prevent this from happening again," says Jones.
Could be too late, mate!
MicroScope+
Content
Find more MicroScope+ content and other member only offers, here.