Cambridge boffins can gauge your fertility with their mobiles
We've heard about mobiles that can get you in the mood for love... Now scientists have found another step of the cycle that mobiles can measure. Cambridge Temperature Concepts (CTC) has discovered that your mobile phone could be an aid to fertility. (No, you don't stick it down your trousers.)CTC de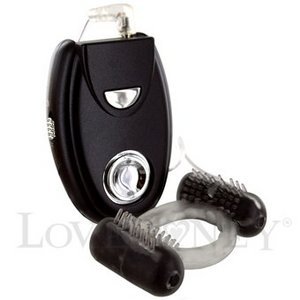 We've heard about mobiles that can get you in the mood for love...

Now scientists have found another step of the cycle that mobiles can measure.
Cambridge Temperature Concepts (CTC) has discovered that your mobile phone could be an aid to fertility. (No, you don't stick it down your trousers.)

CTC developed a new kind of wireless physiological monitor, which measures body temperature, heat flow and movement with unprecedented resolution.

The first application (DuoFertility) is in conception assistance for couples suffering infertility. But work is under way to apply this technique to sleep quality monitoring, hypoglycemia detection, infection control and a range of veterinary applications.

DuoFertility is a non-invasive, easy-to-use female fertility monitor. CTC says it's natural, convenient, and precise. It's the best way of maximising the chances of getting pregnant.
CTC was founded by graduate students at the University of Cambridge.
MicroScope+
Content
Find more MicroScope+ content and other member only offers, here.