Businesses don't know their carbon footprint from their cloud
Here's Robert Neave, who founded a company called nlyte to inform us all about IT footprints. (nlyte - enlight. Geddit?) New research suggests that UK businesses blame consumers for Green IT ignorance, when most of themdon't even know the environmental impact of their own data centre Why is this an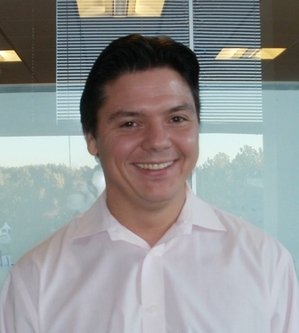 Here's Robert Neave, who founded a company called nlyte to inform us all about IT footprints. (nlyte - enlight. Geddit?)
New research suggests that UK businesses blame consumers for Green IT ignorance, when most of them don't even know the environmental impact of their own data centre

Why is this announcement important?
There is a lack of understanding of the carbon footprint of data which will cause businesses reputational damage in the form of government league tables, and hikes in costs if they don't learn how to measure, monitor and control their energy usage and corresponding carbon footprint in the data centre, he claims.
Everyone from the shareholder to the customer will be impacted if data centre costs rise from government levies and this is not taking into account the loss of business from reputational damage emanating from the public league tables, he argues.
Businesses need a data centre infrastructure management (DCIM) solution to enable them to manage all their data centre assets, in real time, on a single visual interface to give them insight into energy usage, capacity and efficiency. With this information they can optimise resources and mitigate the risks of government legislation.
Managing data centre assets efficiently will prevent over provisioning and power outages, thereby benefitting bottom line profit, saving energy and minimising the chance of losing critical information, claims Neave
nlyte Software is a data centre infrastructure management (DCIM) modelling tool that enables measurement, and optimal usage of assets including cooling, space and power within the data centre.
What do they do?
MicroScope+
Content
Find more MicroScope+ content and other member only offers, here.