Brocade stitches together CERN upgrade
If you thought the high bandwidth requirements of the modern enterprise -replete with video conferencing suites and a whizzy new VoIP system - were not to be sniffed at, then spare a thought for thescientists at the European Organisation for Nuclear Research, CERN. It is thought that on average, CER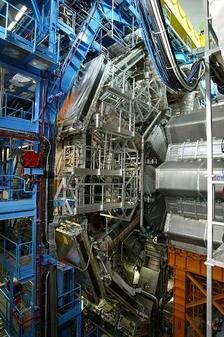 If you thought the high bandwidth requirements of the modern enterprise - replete with video conferencing suites and a whizzy new VoIP system - were not to be sniffed at, then spare a thought for the scientists at the European Organisation for Nuclear Research, CERN.
It is thought that on average, CERN, home to the Large Hadron Collider, produces 15 petabytes (15 million gigabytes) of data per annum, which is roughly equivalent to 20 million four-door filing cabinets.
To collect and analyse these data, CERN has set up the Worldwide LHC Computing Grid, a distributed global network made up of over 10,000 computers. At its core, this network can handle 4.2 Terabits per second, a figure likely to rise to 10 next year.
Dizzying statistics, and a challenge that CERN is meeting through Brocade's high performance MLXe routing kit, said (by Brocade) to be the world's most powerful 100GbE routers.
The capabilities of equipment at this level enable next-generation virtualised data centres to support rising traffic demands and deliver cloud-based services using less infrastructure, both improving efficiency and reducing cost, says Brocade.
"[This] will not just deliver a solution for our immediate needs but also gives us a platform to 100GbE when the time is right," said CERN IT comms systems group lead Jean-Michel Jouanigot.
"I do not see our appetite for data waning in the future," he added.
Photo courtesy: Sipa Press/Rex Features
MicroScope+
Content
Find more MicroScope+ content and other member only offers, here.