Brits lose out in Euro business for being too aloof, says research
Even the most basic attempts to speak the local language will win sympathy, says EC business research UK resellers struggle to do business abroad because their 'everyone speaks English' assumption offends their European peers. Though English (albeit theAmerican Corporate version) is the standard dia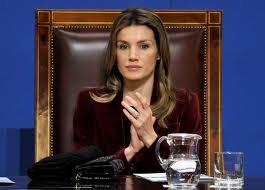 Even the most basic attempts to speak the local language will win sympathy, says EC business research
UK resellers struggle to do business abroad because their 'everyone speaks English' assumption offends their European peers.
Though English (albeit the American Corporate version) is the standard dialect of pan European business, many Brit businessmen unwittingly cause offence by failing to pay homage to local dialects and customs.
According to Euro Research, Britons are seen as 'Europe's Most Aloof Nation' by business people across the continent. Our refusal to even attempt local languages is the biggest cause of that resentment, overshadowing other offenders such as EC scepticism and hooliganism.
Researchers were surprised by the finding, given that English is the most widely used business language. However, analysis shows that it is our failure to even make an effort, no matter how pointless, that wins us the reputation as the rudest visitors. It gives British businesses a bad start when competing abroad.
'However futile it is to attempt the local dialect, the effort is always appreciated,' said Emma Scuti, a business language analyst in Pescara, Italy. 'The British let themselves down by assuming everybody speaks English. OK, everybody does speak English, but it looks bad if you take it for granted.'
According to Scuti, even the most rudimentary effort makes a huge difference in gaining trust and empathy in the host country. "All you need is a quick language course before you start your trip," said Scuti, "Attempt a few phrases. You can probably get help on your iPhone these days."
Alright then. Can anyone name one iPhone langauge app?
MicroScope+
Content
Find more MicroScope+ content and other member only offers, here.