Blessed are the Cisco partners
Will an audience with Pope Benedict XVI in Romebe on the cards for some key Cisco partners next week? A well-placed mole tells us that alongside the delights of the Eternal City, a trip to the Vatican has been scheduled for attendees at the upcoming Cisco Partner Executive Exchange. Maybethe partner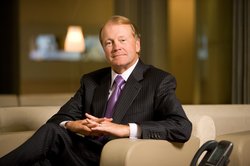 Will an audience with Pope Benedict XVI in Rome be on the cards for some key Cisco partners next week?
A well-placed mole tells us that alongside the delights of the Eternal City, a trip to the Vatican has been scheduled for attendees at the upcoming Cisco Partner Executive Exchange.
Maybe the partners will be shown how it is not, in fact, Opus Dei secretly controlling the world, but John Chambers.
After all, didn't another charismatic sort with the initials J.C. play a pretty instrumental role in ecclesiastical history?
Alongside representatives from BT and Eircom in Ireland, we hear Computacenter's Simon Walsh, Logicalis' Tom Kelly, Kelway's Phil Doye, 2e2's Terry Burt and Azlan's Simon England will be embarking on their own Roman Holiday.
The agenda at the Cisco Partner Executive Exchange will include strategic updates from Cisco, as well as feedback on "things that are working well and things that are not" said the mole.
Somewhat mystifyingly, our source tells us that the agenda also includes a morning run.
MicroScope would pay good money to see Mr Burt and Mr Kelly pounding the pavements with Edison Peres at 6:30 on a November morning, so photos to microscope@rbi.co.uk please.
MicroScope+
Content
Find more MicroScope+ content and other member only offers, here.