BlackBerry porn block is doomed to failure
BlackBerry-maker RIM has given in to pressure from the Indonesian government and will put in place a filtering service to block online pornographic websites from its smartphone estate, reports ComputerWeekly.com. Last year the firm came under pressure from other governments, notably those of the Uni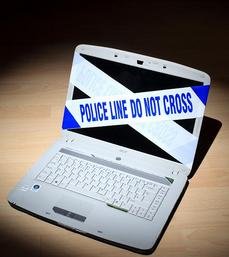 BlackBerry-maker RIM has given in to pressure from the Indonesian government and will put in place a filtering service to block online pornographic websites from its smartphone estate, reports ComputerWeekly.com.
Last year the firm came under pressure from other governments, notably those of the United Arab Emirates (UAE) and India, to hand over control of servers located outside those states or face having certain key BlackBerry functions blackballed.
Then, the concern was over monitoring terrorist activity, not restricting access to certain websites (which, incidentally, are also banned in the UAE), but the Indonesian government's concerns are broadly similar.
Now, let's not get too hung up on the morality of online porn, suffice to say that the decisions of Indonesia's government and the laws it makes should be respected.
The real issue here is that putting in place all encompassing blocks and firewalls won't solve the problem.
All that will happen in Indonesia is that those determined to seek out such material will find new ways to get it. The internet is not so easily controlled, and it amazes me how many people still don't understand this.
In doing so they will invariably use torrents and dodgy, fly-by-night websites riddled with malware and security holes, putting themselves and the equipment that they are using at increased risk of compromise.
However, this is a problem that isn't confined to the sex trade, it applies to any and all material that can be legally, or illegally, downloaded, from music to movies to e-books to, yes, even business software.
A softly softly approach needs to be taken towards this sort of thing, whereby people are subtly pushed in the right direction.
Organisations such as FAST recognise this, and are at pains to explain that despite the high profile stings frequently covered by MicroScope, they would far rather rely on the carrot rather than the stick.
As an example of this type of approach, in the UK, the TV networks have taken the clever step of scheduling US TV shows far closer to their American air date.
In doing so, they ensure that hardcore fans of shows such as Glee or Mad Men don't have to wait weeks, or even months to get their fix, and are less likely to download.
See? Soft tactics do work.
But making a lot of fuss will inevitably backfire.
Photo courtesy: Jonathan Hordle/Rex Features
MicroScope+
Content
Find more MicroScope+ content and other member only offers, here.