BT Tower to lose Peter Duncan's dishes
Sad news from London, where BT is in the process of taking down the 31 dish-shaped aerials from the BT Tower,before they becomeunsafe and a hazard to people on the ground. The telco received approval from its local council back in March, and has already removedhalf of the aerials. According to BT, t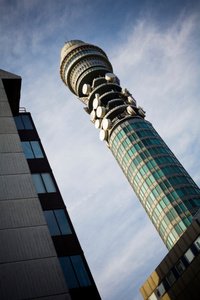 Sad news from London, where BT is in the process of taking down the 31 dish-shaped aerials from the BT Tower, before they become unsafe and a hazard to people on the ground.
The telco received approval from its local council back in March, and has already removed half of the aerials.
According to BT, the work has to be done as a precautionary measure, although the Evening Standard claims that many of the bolts and brackets holding the dishes up are at imminent risk of failing, and BT had already discontinued maintenance because of a lack of spare parts.
Of course, the march of progress has now rendered the dishes largely obsolete, and they have long since been overtaken by faster technology.
Happily this doesn't mean the end for the iconic landmark; besides a useful venue for BT corporate jollies and a platform for Comic Relief and Children in Need fundraising, BT still uses the tower to manage and control global TV transmissions around the clock.
And as a Grade II listed structure there is no question of demolishing it.
But for some MicroScope readers the removal of the dishes may have extra poignancy, having literally followed the aerials from cradle to grave. As a small child I remember watching an edition of Blue Peter in the mid-1980s where daredevil presenter Peter Duncan dangled from a crane, hoisting the brand new aerials into position.
MicroScope+
Content
Find more MicroScope+ content and other member only offers, here.