The Outlook for SMS marketing could be a Wiz, says prince of Dynmark
Oscar Jenkins, chief executive at Dynmark, says the mobile operators could make a lot more cash out of SMS if they had a half decent message manager. How complacent are the buffoons of the mobile phone industry? They unwittingly created a brilliant money maker in the form of text messaging. Even t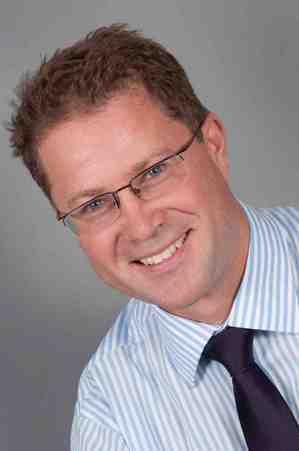 Oscar Jenkins, chief executive at Dynmark, says the mobile operators could make a lot more cash out of SMS if they had a half decent message manager.
How complacent are the buffoons of the mobile phone industry? They unwittingly created a brilliant money maker in the form of text messaging.
Even today, SMS revenues are a significant amount of revenue to mobile operators. Don't be fooled by the fact that only around 15 per cent of the revenue for the likes of Vodafone, Orange or O2 comes from messaging. It's all pure profit as they don't have to do anything.
Imagine how much more money they could make it they updated the system? But SMS hasn't changed much since it was first invented, some time last century. It's a mystery why they haven't brought it into the 21st century. Isn't it?
No, it's not, it's a bloody tragedy, says Oscar Jenkins, the CEO of messaging company Dynmark.
"The mobile operators have done nothing to further SMS over the years. WAP failed and MMS was still born. Even though they're still making bundles of cash from SMS they've given it no love," says Jenkins.
Jenkins has taken pity on this poor little cash cow and decided to give a much brighter outlook. Not an Outlook, mind, or Microsoft would sue. But something just as game changing.
Dynmark is calling this new text message app Wiz Messenger. Think of it as a sort of Outlook for your mobile phone.
Wiz Messenger will do all those tasks that Nokia and all the other handset manufacturers couldn't be bothered to help you with.
Like searching through your old text messages. Making them easier to sort into files. Making it easier to delete the old ones. Al the things that are too fiddly to do.
I don't know about you, but even when I'm on a long crowded train journey and the only limb you can move is your thumb, I still can't be bothered to sort out the inbox on any of my mobiles.
Jenkins doesn't like the Outlook comparison. He says Wiz Messenger will be more like Skype for SMS users. Whatever.
Jenkins is banking on the quantum leap in user friendliness that Wiz Messenger offers, will build Dynmark a constituency of millions of users in a few weeks. That's the plan, anyway.
Read more on Network Infrastructure Solutions and Services